ODDS© Partnerships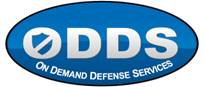 If you could negotiate deep discounted volume pricing from "best of breed" top brand messaging security software companies, with your millions of direct customers, "cherry pick" from only the best application within each bundled line of security brand software offerings, and deliver each specialized top software as a service from your own carrier grade data center facilities… you would have ODDS®… On Demand Defense Services.
What we do with ODDS® is compliment or supplement the existing messaging security offerings for customers and technology providers, within hours, one application at time, allowing customers to pay one month at a time.
What is ODDS®?  ODDS® Manages internet messaging and data security threats…
·
IM Security
Email Filtering
Web Content Filtering
Archiving
Basic Message Care (Webmail, Personal, or Business Class Email Hosting)
Total Message Care (Hosted Email, IM, Web, & Email Filtering, Archiving, Office Collaboration-Calendar Share, Remote Device Synchronization)
Managed Intrusion, Detection, & Prevention Service
Partner Data Sheet

ODDS® "On Demand Defense Services" gives message security customers a brand identity and the "buy in" confidence for a complicated multitude of messaging securities solutions, all under one umbrella services line, focused on internet data security.  The true benefit of becoming an ODDS® provider, you have access to top brand "SaaS" security technologies, with very high margins, can offer one service or all services, can private label services, can use these top brand software names for market recognition, and take virtual ownership of the world class infrastructure dedicated to delivering your ODDS® program.
To contact us and set up a Free 30 Day Trial please call us at 866-660-422 or you can email us odds@emailsorting.com